FRIDAY 22nd February 10:00am at DRAKE - 

The Bookshop, 27 Silver Street, Stockton TS18 1SX
---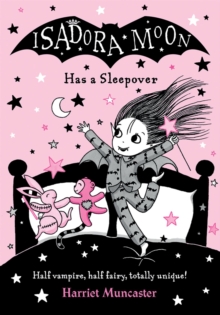 Isadora Moon is having a sleepover and is inviting you along too!
Join children's author Harriet Muncaster at a celebration to launch the brand new book in the Isadora Moon series.
Bring a favourite toy or blanket to snuggle up with and munch on some popcorn and hot chocolate whilst listening to Harriet reading from the book all about the adventure of Isadora Moon who is half fairy half vampire and totally unique.
Parents don't need a ticket, but spaces are limited so don't delay (and while the kids have a bedtime story as part of the sleepover, you can have a coffee!
Harriet Muncaster and a totally unique heroine with an out-of-this-world family, this is a beautiful, charming, and funny series of first chapter books. Isadora Moon is the ideal choice for readers who want their magic and sparkle with a bit of bite!
---

BOOK LAUNCH EVENT WITH NUALA ELLWOOD
THURSDAY 21st FEBRUARY 7:00pm at DRAKE - The Bookshop, 27 Silver Street, Stockton TS18 1SX
---
Sixty seconds after she wakes from a com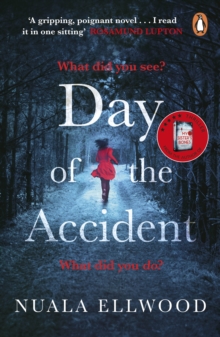 a, Maggie's world is torn apart.
The police tell her that her daughter Elspeth is dead. That she drowned when the car Maggie had been driving plunged into the river. Maggie remembers nothing.
When Maggie begs to see her husband Sean, the police tell her that he has disappeared. He was last seen on the day of her daughter's funeral.
What really happened that day at the river?
Where is Maggie's husband?
And why can't she shake the suspicion that somewhere, somehow, her daughter is still alive?
'Gripping, poignant...I read it in one sitting' ROSAMUND LUPTON
'Brilliantly compulsive and with one hell of a twist!' CLAIRE DOUGLAS
'Makes you question everything you thought you knew' EMMA KAVANAGH
We are delighted to invited Nuala back to DRAKE The Bookshop for the launch of her second book - the fabulous page turner Day Of The Accident.
Nuala, One of the Observer's New Faces of Fiction in 2017, will be reading from her new book and giving a question and answer session - and it seems there are a lot of questions....
---