Wednesday Evening -
7.00pm - 20th November 2019
The Disappeared - Amy Lord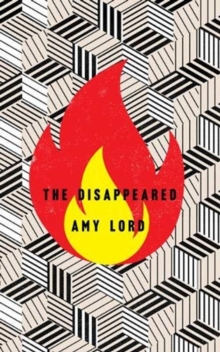 Winner of a Northern Writers' Award Longlisted for The Bath Novel Award
What if reading the wrong book could get you arrested? In a decaying city controlled by the First General and his army, expressing the wrong opinion can have terrible consequences. Clara Winter knows this better than anyone. When she was a child, her father was taken by the Authorisation Bureau for the crime of teaching banned books to his students.

She is still haunted by his disappearance. Now Clara teaches at the same university, determined to rebel against the regime that cost her family so much - and her weapons are the banned books her father left behind. But she has started something dangerous, something that brings her to the attention of the Authorisation Bureau and its most feared interrogator, Major Jackson.

The Disappeared is an unflinching tale of resistance in dark political times. Set in a near-future Britain where books are banned, this is a thought-provoking dystopian debut.
We will also be discussing this book in our on-line book group here :
 https://www.facebook.com/groups/364079261155991/?source_id=981206131954141
If you want to join in the fun you can buy the book here.
Friday Lunchtime -


1.00pm - 6th December 2019
 In 1964, Maggie wakes to find herself in a mental asylum, with no idea who she is or how she got there. Remnants of memories swirl in her mind - a familiar song, a storm, a moment of violence.
Slowly, she begins to piece together the past and the events which brought her to this point. In the present day, Jonathan is grieving after the loss of his father. A cold, distant man, he was not easy to love, but at least while he lived there was hope for reconciliation.

Then a detective turns up on Jonathan's doorstep to question him about crimes he believes Jonathan's father may have committed long ago... As the two stories interweave, the devastating truth long kept hidden must emerge, and both Maggie and Jonathan are forced to come to terms with the consequences of the shocking and tragic events of over forty years ago.