Book to be reviewed,
SHOES FOR ANTHONY by Emma Kennedy
This was one of those books that had lurked on our shelves very much under the radar, until a customer bought it and came back to tell us how much he'd enjoyed it. Shoes for Anthony is a wonderfully warm story set in a mining community in war-time Wales, where Anthony is the youngest son in a hard working mining family. Anthony has ambitions of going to grammar school and longs for a new pair of shoes, and is frustrated that the excitement of war is a long way away in France. But when a German aircraft crashes into their mountain, the excitement of war comes terrifyingly close to home. Emma Kennedy has drawn on her own family history of wartime experience for this story which covers themes of trust, loyalty, friendship and how the horrors of war can reach into even the remote corners of rural life. Most of us gave this a thumbs up, one or two found that it took time to get into the story, and more than a few of us guessed the plot twist in good time. We thought the ending was very satisfying after the sadness and hardship in the novel.
MY SISTER'S BONES by Nuala Ellwood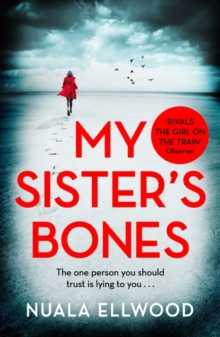 DADLAND by Keggie Carew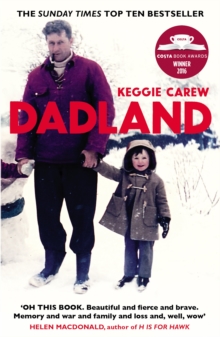 SWING TIME by Zadie Smith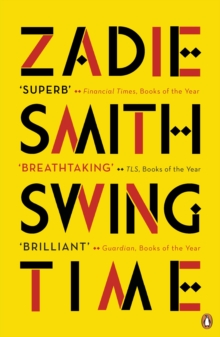 The story follows the lives of two mixed race girls growing up in a North London council estate, and how their lives and fortunes diverge and entwine to the backdrop of a shared passion for music.
We had mixed views about this book, there are some very unpleasant characters which made for a tricky read for some, though others relish a well written unpleasant character.
The work ethic and greed culture of the 1980's and 90's is portrayed very well, and the novel explores the interesting juxtaposition between …?
The complex and multi-layered themes of the book: race, sexism, feminism, culture, poverty and celebrity culture, generated lots of interesting discussion including the question of what is success, and how should success be measured? And the concept of the unspoken 'transaction' that takes place in all relationships – everybody gets something from a relationship.
There was also a lot of discussion about what we thought might happen in the next stage of the two girls' lives.
The general opinion was a thumbs in the middle
LOST FOR WORDS by Stephanie Butland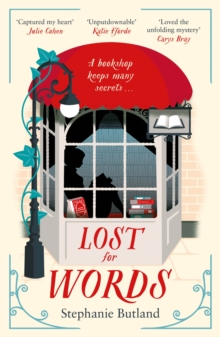 The general consensus was that not many of us would have picked the book based on the cover, though the fact it had a bookshop on the cover was seen as a winner for some.
We also thought it seemed a bit of a light summer read at first but there was quite a lot of thought provoking stuff in there and it was quite dark and gritty in places! The idea of Loveday's tattoos was quite appealing thought we decided that the 1st sentence of Golden Hill might be a bit of an ask! Mention was made of when the 1st line was written, given the importance placed on them throughout the novel.
Generally speaking another success and thumbs up, which definitely came as a surprise to one or two of us.
Wednesday 14th June
THE AXEMAN'S JAZZ by Ray Celestin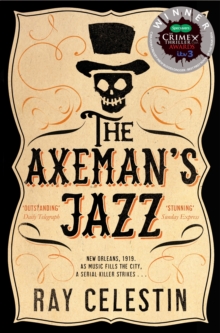 Not a conventional crime thriller, the group were much more intrigued and immersed in by the social commentary at the heart of New Orleans. It is fascinating that someone would prefer to be seen to be "keeping someone under lock and key" than be seen to be involved with someone who was black! Some thought the characters could perhaps have been fleshed out a little more, and that there were maybe 1 or 2 too many. Similarly, some felt really immerse din New Orleans and almost like they were there, while others felt it needed more essence!
I for one was desperate to enjoy it and really get into it, but struggled (possibly because I was trying to read the crime novel and not the historical, commentary side). Mel was frustrated that the train journey was long enough for her to finish it. As with all of the books in all of the book groups we have I got to the end and didn't feel I had wasted my time and the closure from the book was quite quirky and pleasing. It hasn't put people off reading the series.
Again, overall a thumbs up, but this one was close to being sideways for the 1st time!
Wednesday 17th May
THE MIRROR WORLD OF MELODY BLACK by Gavin Extence.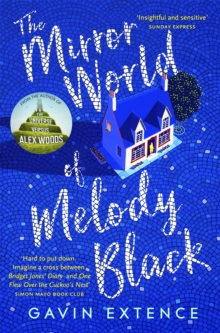 Picked after reading the quote on the front... "Imagine a cross between Bridget Jones's Diary and One Flew Over the Cuckoo's Nest". Well, we shall see!
Wednesday 19th April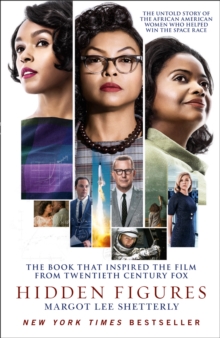 Having had a book group trip to ARC to watch the film we reviewed Hidden Figures and compared and contrasted the excellent screen performances with the written word. Once again the general opinion was that it was an interesting book, if a little dry and lacking lift from the page. There were some jaw dropping extracts, not unlike the film, bringing home the struggle that all black people had and indeed have in being made to feel equal. It seemed to be in keeping with others of its type (Alan Turing: The Enigma & Travelling to Infinity) that the overriding desire to fill the book with facts takes a little away form the telling of a story, but in each case they have become excellent films. I'm not entirely sure that this ticked the box of reading a book that has been turned into a film, but I personally think this is the best type as there can be little argument about the cross-over. Maybe we can revisit this category at a later date.
I think a thumbs up for the concept, moving slightly sideways for the story-telling.
Wednesday 22nd March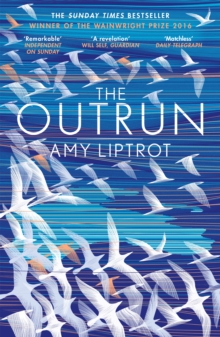 Our first non-fiction choice was Winner of the WAINWRIGHT PRIZE 2016, The Outrun by Amy Liptrot. After a decade of addition Amy Liptrot returns "home" to Orkney where she discovers how the wild can restore life and renew hope. Once again, the book was generally well received, with the group enjoying the read once Amy was back on Orkney.
Another thumbs up overall from the group.
Wednesday 22nd February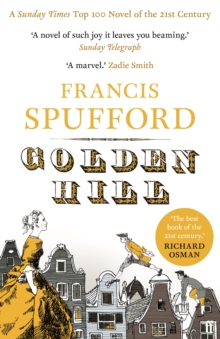 As our debut novel, what better way to start than 2017 COSTA DEBUT NOVEL Winner Golden Hill by Francis Spufford. This was partly out of frustration that it beat My Name is Leon by Kit de Waal to the prize and I wanted to see what the fuss was about / whether I agreed with the judges (sorry Francis, I didn't). Set in a new-born New York in the mid 1700s the story follows Mr Smith as he arrives late one stormy night from England and his fist port of call finds him wanting to cash £1000. Can he be trusted? Will he be trusted?
It is an well-written tale, if a little wordy, with twists and intrigue from page 2 (page 1 contains a sentence that is 17 lines long. The group on the whole were fans of the book and I particularly enjoyed the discussion as it gave me a better perspective on the story and the writing (I had had to rush to finish it).
Thumbs up from the group, a good start.