The Secret Life - Andrew O'Hagan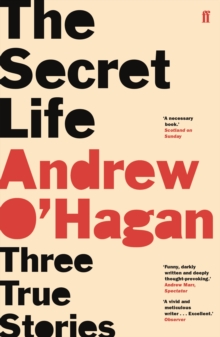 In The Secret Life: Three True Stories, Andrew O'Hagan issues three bulletins from the porous border between cyberspace and the 'real world'. 'Ghosting' introduces us to the Wikileaks founder Julian Assange, whose autobiography the author agrees to ghostwrite, with unforgettable consequences. 'The Invention of Ronald Pinn' finds O'Hagan using the identity of a deceased young man to construct an entirely new one online, leading him on a journey into the deep web's darkest realms.
How Saints Die - Carmen Marcus
8th August

Ellie Fleck has a question for everything, except the one she cannot ask. Where have they taken her mother? Ten years old and irrepressibly curious, Ellie lives with her fisherman father, Peter, on the wild North Yorkshire coast. It's the 1980s and her mother's breakdown is discussed only in whispers, with the promise `better by Christmas' and no further explanation.

Steering by the light of her dad's sea-myths, her mum's memories of home across the water, and a fierce spirit all her own, Ellie begins to learn - in these sudden, strange circumstances - who she is and what she can become. By the time the first snowdrops show, her innocence has been shed, but at great cost.
New Boy - Tracy Chevalier
8th August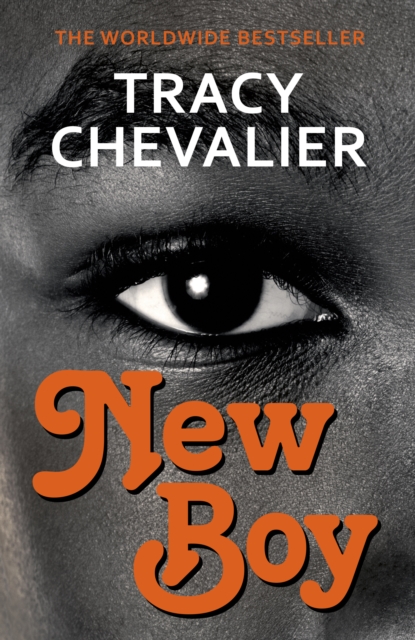 From the bestselling author of Girl with a Pearl Earring and The Last RunawayArriving at his fourth school in six years, diplomat's son Osei knows he needs an ally if he is to survive his first day - so he's lucky to hit it off with Dee, the most popular girl in school. But one student can't stand to witness this budding relationship: Ian decides to destroy the friendship between the black boy and the golden girl. By the end of the day, the school and its key players - teachers and pupils alike - will never be the same again.

The tragedy of Othello is transposed to a 1970s suburban Washington schoolyard in Tracy Chevalier's powerful drama of friends torn apart by jealousy, bullying and betrayal.
Book to be reviewed, The Lies We Told by Camilla Way
DO YOU PROMISE NOT TO TELL? A DAUGHTER Beth has always known there was something strange about her daughter, Hannah. The lack of emotion, the disturbing behaviour, the apparent delight in hurting others... sometimes Beth is scared of her, and what she could be capable of.A SON Luke comes from the perfect family, with the perfect parents. But one day, he disappears without trace, and his girlfriend Clara is left desperate to discover what has happened to him. A LIFE BUILT ON LIESAs Clara digs into the past, she realizes that no family is truly perfect, and uncovers a link between Luke's long-lost sister and a strange girl named Hannah.Now Luke's life is in danger because of the lies once told and the secrets once kept. Can she find him before it's too late?
Fall Down 7 Times Get Up 8 - Naoki Higashida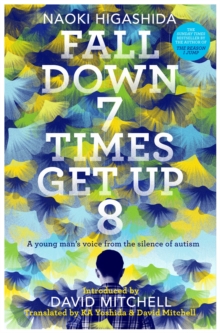 A very insightful book from an amazing young man. Just how much insight he had to what our 'normal' is was incredible given how far removed it is form his normal!
Similarly, the language and style which was very free-flowing and beautiful was very impressive given he is non-verbal.
It was agreed that it was a book you could dip in and out of rather than have to read in 1 go and for the current and ex-teachers among us it was a real eye opener in terms of how we can/could interact better with people ion the spectrum.
We had our favourite bits and 1 that came up a few times was the idea of having a favourite and the idea of picking a sticker. Given how many children we offer stickers to, it was a bit worrying that we maybe stressing them out by giving them a choice! Similarly, quite a few of us keep returning to relatives and being served our "favourite" on the back of choosing it once!
Another thumbs up and probably something some of us will return to and dip in and out of.
Lillian Boxfish Takes a Walk - Kathleen Rooney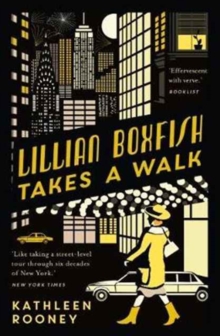 Based on real life Margaret Fishback, who was the highest paid female advertising copywriter at Macy's in the 1930's, this book shares a walk with 85 year old Lillian Boxfish on a 10 mile walk around New York. She meets bartenders, bodega clerks, security guards, criminals, children, parents, and parents-to-be, while reviewing a life of excitement and adversity, passion and heartbreak, illuminating all the ways New York has changed-and has not.
 Another to divide the group this month. There were some of us who really wanted to enjoy it but found it a little 'lumpen' in parts. Others loved their walk with Lillian and really admired her take on life, fashion and clothes. Her life in advertising was amazing for the time and we loved her legacy statement of "I believe in what I did and how I did it". 
Overall a sideways thumb - but definitely with an upward waver, especially if one or two more of us had finished the book in time.
Reservoir 13 - Jon McGregor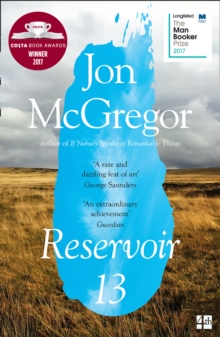 From the award-winning author of If Nobody Speaks of Remarkable Things, Reservoir 13 tells the story of many lives haunted by one family's loss. Midwinter in the early years of this century, a teenage girl on holiday has gone missing in the hills at the heart of England. The villagers are called up to join the search, but there is work that must still be done: cows milked, fences repaired, stone cut, pints poured, beds made, sermons written, a pantomime rehearsed.
The evening started with the word "Well!", which nicely sums up what is head and shoulders our favourite book so far this year.
It felt like a long poem, the language and prose was stunning and captures the idea of village life perfectly. 'The incident' didn't really need to be a missing  girl, it could have been anything, but we felt that it needed to be something that both affected everyone and took events beyond the village. The narrator was fascinating, both omnipotent and reliable, but overall very non-judgmental. 
A huge thumbs up  for a great book that "stays with you long after you have finished it".
Sirens - Joseph Knox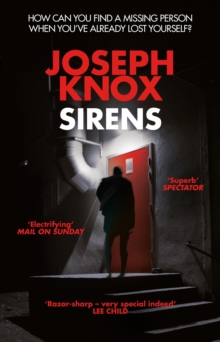 I stopped going to work. I went missing. We still live in a world where you can disappear if you want to. Or even if you don't. Detective Aidan Waits is in trouble After a career-ending mistake, he's forced into a nightmare undercover operation that his superiors don't expect him to survive. Isabelle Rossiter has run away again. When the teenage daughter of a prominent MP joins Zain Carver, the enigmatic criminal who Waits is investigating, everything changes.
Three of us weren't sold at the start but went along with it and enjoyed this debut much more by the end. We felt it was quite nice that there was no cliff-hanger at the end, but at the same time it wasn't all wrapped up with a pretty bow (which would have been very out of keeping with this dark portrayal of Manchester). We liked the complex character of Adam Waits and are keen to read more about him. The behind the scenes elements of the crime worked were enjoyed by those of us who are self-confessed fans of the genre. Overall this earned a sideways thumb - but quote of the night was "I don't think I will ever give it a fingers up!" We will leave it to you to decipher that one....
The Last Painting of Sara de Vos - Dominic Smith

 In the 1600s Sara de Vos loses her young daughter suddenly to illness. In her grief, she secretly begins painting a dark landscape of a girl watching a group of ice skaters from the edge of a wood. In 1950s Brooklyn, struggling art student Ellie Shipley accepts a commission to paint an intricate forgery of the painting, not realising that her decision will come to haunt her successful academic career.
We all loved this book which intertwines 1600's Amsterdam with 20th Century New York and Sydney. It is a beautifully paced book in which it was easy to get totally immersed. The details about the mechanics of painting are fascinating without becoming too dry or cumbersome. The intertwining chapters running between the 16th & 20th Century work really with a good flow. There is a wonderful sense of place and history which would  not have felt as powerful as a linear narrative. The ageing of the main characters is skilfully depicted - particularly Martjin de Groot whose character grows into a very believable grumpy old man. The story reaches a satisfying conclusion with the main characters finding redemption and closure. The sort of story which stays with you. A resounding thumbs up from everyone.
 Montpellier Parade - Karl Geary
Sonny is fixing a crumbling wall in the garden when he sees her for the first time, coming down the path towards him. Vera. Vera is older, wealthier, sophisticated, but chance meetings quickly become shy arrangements, and soon Sonny is in love for the first time.
We found this a dark and quite disturbing love story, and also the bleak story of a young boy on the cusp of adulthood with no real opportunities or choices. The book is written entirely in the 2nd person which gives an intimate feel to the book - though as we never understand who the narrator is, it also lends a slightly sinister overtone. The group were quite divided on this book - beautifully written but too bleak and hopeless.
SHOES FOR ANTHONY by Emma Kennedy
This was one of those books that had lurked on our shelves very much under the radar, until a customer bought it and came back to tell us how much he'd enjoyed it. Shoes for Anthony is a wonderfully warm story set in a mining community in war-time Wales, where Anthony is the youngest son in a hard working mining family. Anthony has ambitions of going to grammar school and longs for a new pair of shoes, and is frustrated that the excitement of war is a long way away in France. But when a German aircraft crashes into their mountain, the excitement of war comes terrifyingly close to home. Emma Kennedy has drawn on her own family history of wartime experience for this story which covers themes of trust, loyalty, friendship and how the horrors of war can reach into even the remote corners of rural life. Most of us gave this a thumbs up, one or two found that it took time to get into the story, and more than a few of us guessed the plot twist in good time. We thought the ending was very satisfying after the sadness and hardship in the novel.
MY SISTER'S BONES by Nuala Ellwood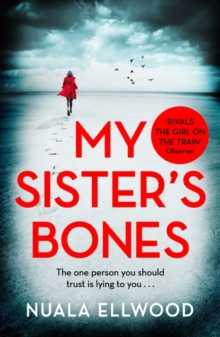 The journalism side of the novel is build on experience (most of Nuala's family are in the business). Marie Colvin, who was killed in Syria in 2012 was a great family friend and mentor. "Bravery is not being afraid to be afraid" is something that Nuala has found really helpful.
The novel's stance of telling the story form both perspectives is something that developed over time but seems to work really well. Similarly, Herne Bay was a place that Nuala stumbled upon, but it turned out to be the perfect setting. It seems that quite a few things altered along the way, the title which was originally "The Boy on the Bridge" was changed and we have all seen the difference between the hardback and paperback cover. However, this doesn't detract form an excellent debut novel and also didn't change the fact that it took Nuala a long time to get Kate's voice out of her head. We all agreed that we would really like to hear more from Kate but it doesn't seem likely any time soon. For those of you who haven't read My Sister's Bones yet, we recommend you don't delay and then you will be ready for when the film, optioned by Bill Kenwright, comes out. 
In the meantime we are hugely grateful that Nuala found the time to come and join us and hope to see her again around the time of her next novel.
DADLAND by Keggie Carew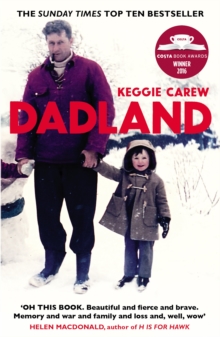 SWING TIME by Zadie Smith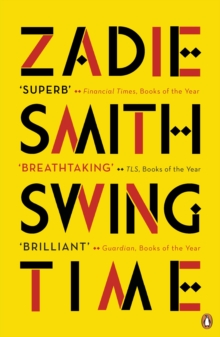 The story follows the lives of two mixed race girls growing up in a North London council estate, and how their lives and fortunes diverge and entwine to the backdrop of a shared passion for music.
We had mixed views about this book, there are some very unpleasant characters which made for a tricky read for some, though others relish a well written unpleasant character.
The work ethic and greed culture of the 1980's and 90's is portrayed very well, and the novel explores the interesting juxtaposition between …?
The complex and multi-layered themes of the book: race, sexism, feminism, culture, poverty and celebrity culture, generated lots of interesting discussion including the question of what is success, and how should success be measured? And the concept of the unspoken 'transaction' that takes place in all relationships – everybody gets something from a relationship.
There was also a lot of discussion about what we thought might happen in the next stage of the two girls' lives.
The general opinion was a thumbs in the middle
LOST FOR WORDS by Stephanie Butland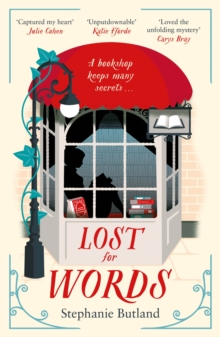 The general consensus was that not many of us would have picked the book based on the cover, though the fact it had a bookshop on the cover was seen as a winner for some.
We also thought it seemed a bit of a light summer read at first but there was quite a lot of thought provoking stuff in there and it was quite dark and gritty in places! The idea of Loveday's tattoos was quite appealing thought we decided that the 1st sentence of Golden Hill might be a bit of an ask! Mention was made of when the 1st line was written, given the importance placed on them throughout the novel.
Generally speaking another success and thumbs up, which definitely came as a surprise to one or two of us.
Wednesday 14th June
THE AXEMAN'S JAZZ by Ray Celestin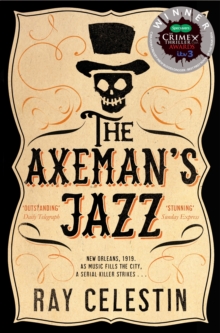 Not a conventional crime thriller, the group were much more intrigued and immersed in by the social commentary at the heart of New Orleans. It is fascinating that someone would prefer to be seen to be "keeping someone under lock and key" than be seen to be involved with someone who was black! Some thought the characters could perhaps have been fleshed out a little more, and that there were maybe 1 or 2 too many. Similarly, some felt really immerse din New Orleans and almost like they were there, while others felt it needed more essence!
I for one was desperate to enjoy it and really get into it, but struggled (possibly because I was trying to read the crime novel and not the historical, commentary side). Mel was frustrated that the train journey was long enough for her to finish it. As with all of the books in all of the book groups we have I got to the end and didn't feel I had wasted my time and the closure from the book was quite quirky and pleasing. It hasn't put people off reading the series.
Again, overall a thumbs up, but this one was close to being sideways for the 1st time!
Wednesday 17th May
THE MIRROR WORLD OF MELODY BLACK by Gavin Extence.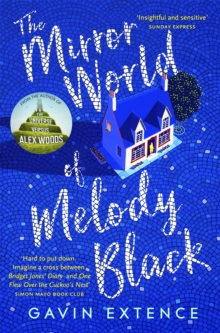 Picked after reading the quote on the front... "Imagine a cross between Bridget Jones's Diary and One Flew Over the Cuckoo's Nest". Well, we shall see!
Wednesday 19th April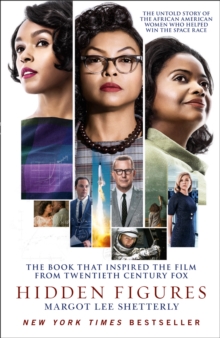 Having had a book group trip to ARC to watch the film we reviewed Hidden Figures and compared and contrasted the excellent screen performances with the written word. Once again the general opinion was that it was an interesting book, if a little dry and lacking lift from the page. There were some jaw dropping extracts, not unlike the film, bringing home the struggle that all black people had and indeed have in being made to feel equal. It seemed to be in keeping with others of its type (Alan Turing: The Enigma & Travelling to Infinity) that the overriding desire to fill the book with facts takes a little away form the telling of a story, but in each case they have become excellent films. I'm not entirely sure that this ticked the box of reading a book that has been turned into a film, but I personally think this is the best type as there can be little argument about the cross-over. Maybe we can revisit this category at a later date.
I think a thumbs up for the concept, moving slightly sideways for the story-telling.
Wednesday 22nd March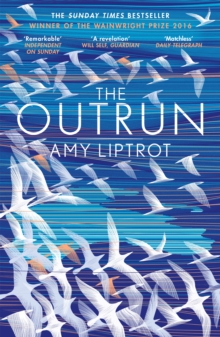 Our first non-fiction choice was Winner of the WAINWRIGHT PRIZE 2016, The Outrun by Amy Liptrot. After a decade of addition Amy Liptrot returns "home" to Orkney where she discovers how the wild can restore life and renew hope. Once again, the book was generally well received, with the group enjoying the read once Amy was back on Orkney.
Another thumbs up overall from the group.
Wednesday 22nd February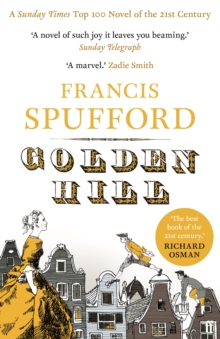 As our debut novel, what better way to start than 2017 COSTA DEBUT NOVEL Winner Golden Hill by Francis Spufford. This was partly out of frustration that it beat My Name is Leon by Kit de Waal to the prize and I wanted to see what the fuss was about / whether I agreed with the judges (sorry Francis, I didn't). Set in a new-born New York in the mid 1700s the story follows Mr Smith as he arrives late one stormy night from England and his fist port of call finds him wanting to cash £1000. Can he be trusted? Will he be trusted?
It is an well-written tale, if a little wordy, with twists and intrigue from page 2 (page 1 contains a sentence that is 17 lines long. The group on the whole were fans of the book and I particularly enjoyed the discussion as it gave me a better perspective on the story and the writing (I had had to rush to finish it).
Thumbs up from the group, a good start.