Books to be reviewed, MONSTER by Michael Grant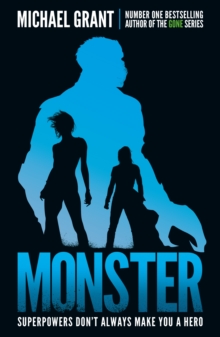 MOONDUST by Gemma Fowler
DAY 7 by Kerry Drewery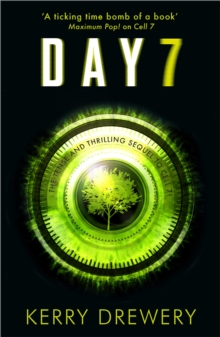 Saturday July 22nd
BLAME by Simon Mayo  WARNING: Spoilers.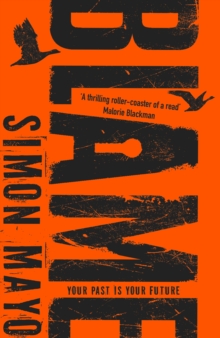 A great afternoon's discussion via Twitter with Simon Mayo, involving plenty of #s!
Q1 Why do the children have to pay for Heritage Crime? "The oldest child has to 'pay for it'. The children can be any age though. someone needs to pay the price, WE NEED SOMEONE TO BLAME!"
Q2 Are there plans for a Blame2? "I'd love to. It's not next there's an adult book out in April. I know what I'd like to write about for Blame 2. It would be more to do with Ant and Mattie."
Q3 Grey became the ultra bad guy. Why move form blaming the government to blaming him so much? "He was the personification of the system so he represented everything there was to hate about the everything. He needed to get the strap really."
Q3 (someone can't count, oops) So, Blame 2 would that be forward and the next bit or go back and find out more about their mum and dad. "Forward. Always forward I think. Ant with the bug groups in Germany would be fun. By going forward we'd still find out more about mum and dad."
Q4 There were some pretty gruesome moments. Was it your intention to be that dark from the outset? "But the toughest scenes are the state-enforced punishments I think. It's the reality of the Heritage crime world. You can't portray a prison riot without it being pretty tough."
Q5 Last Question: What inspired to become a writer and what book would you take to your Desert Island? "It was my son getting interested in science and me discovering element hunting. Those 2 together became Itch. Probably His Dark Materials."
A brilliant afternoon, and a huge thanks to Simon Mayo for being willing to give up part of his Saturday afternoon to join us "Best book I have ever read" was the last comment from the Teen Readers on the subject!
Saturday 1st July
NEVERWHERE by Neil Gaiman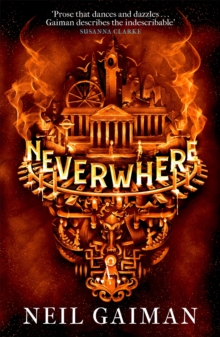 The bizarre world of London Below with Black Friars, The Angel, Islington and Earl's Court was our latest voyage of discovery for Teen Readers Book Group. We had more new members taking the group up to 5. It wasn't received with open arms "it didn't grip me", but there were lots of positive things that came out of the meeting. Not everyone finished it and Rona, who did said it was quite confusing, especially the concept or Door (a different name might have helped with someone who had the power to open doors!).
"I enjoyed reading a different style of book". "When I got confused, I tried to find a way to help, but the blurb didn't help". I think these 2 comments are great, it maybe wasn't the sort of book they wanted to read but they really wanted to persevere.
Dan said "Neil Gaiman is my favourite author and I love Neverwhere. Characters are well written, suspense build well, but a predictable ending. Altogether great read."
A tricky book for 3 of our book group to have as their 1st attempt, but well done for having a go and a thumbs sideways for Neverwhere.
If we could ask Mr Gaiman some questions:
"If you could do just 1 job what would it be and why?"
"What was your inspiration for Neverwhere?"
"What made you want to be a writer?"
What is your favourite book that you wrote and overall?
Saturday 20th May
THIRTEEN & SPIDERS by Tom Hoyle
Our latest meeting saw 2 new members (who we hope we haven't scared off) as we reviewed the 1st two books by Tom Hoyle. Mr Hoyle is a headteacher somewhere in London and it isn't his real name! All 3 of us tried to track him down, but with no success, so we just had to talk about it instead. Dan and Ciara enjoyed both books because they read like an action film might do in its description of what was happening.
What they enjoyed about Thirteen was the bad guy not really being sure why he was doing what he was sent to do, which also happened a bit with Bolleskine in the second book.
Thirteen was enjoyed because of its originality while Spiders was better when it came to the action. Dan said he enjoyed the second one because he is "a sucker for Bond!" Both of them recommended the books to our new member and also said they would read the next book.
"If you enjoy lots of action, you'll love it!" Ciara.  "It's got a bit of everything for everyone" Dan
Overall a thumbs up from everyone.
Saturday 8th April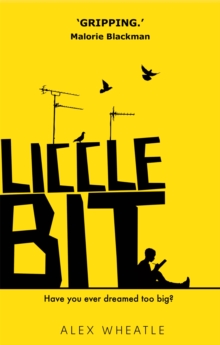 Lemar's mum is permanently hassled, his sister a frustrated single mum and his dad moved out years ago. Lemar, or Liccle Bit, wishes he could do something - anything! - to make life better. When Venetia starts paying Liccle Bit attention, he secretly hopes he's on a fast track to a first date. Unfortunately, as a new gang war breaks out, he finds himself on a fast track to something much more sinister. South Crongton's notorious gang leader has taken an interest in him. Before he knows what's happening, he finds himself running errands. But when he hears about a killing on the estate, Liccle Bit is forced to question his choices. How can he possibly put things right?
An interesting insight into the culture of gangs and inner city struggles. The group felt that it was mainly held together by the colloquial language which at the same time was a bit tricky to get their heads round at the beginning.
One was interested in finding out about more in the series, but overall our first sideways thumb for this one.
Saturday 18th February
Our 1st Teen Readers review was CELL 7 by Kerry Drewery.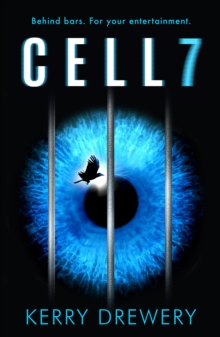 Sixteen-year-old Martha Honeydew was found holding a gun, standing over the body. NOW JUSTICE MUST PREVAIL. The general public will decide whether Martha is innocent or guilty by viewing daily episodes of the hugely popular TV show Death is Justice, the only TV show that gives the power of life and death decisions - all for the price of a premium rate phone call.
We were delighted that Kerry could join us for Skype for our 1st group meeting and we had 30 minutes of excellent discussion about what it was that inspired the story (an interest in the repealing of the death penalty and what the in-natural progression might be if that hadn't happened) and life as an author (the end of the interview saw Kerry put a DVD on to help distract her from the ironing she was about to do!)
Kerry also told us of the release of her next book (SPOILER ALERT, don't look into this until after you have finished this one!) and we may be able to speak to Kerry again when that is out in September!