Book to be reviewed
October - Night Road by Kristin Hannah
 Lexi and Mia are inseparable from the moment they start high school. Different in so many ways - Lexi is an orphan and lives with her aunt on a trailer park, while Mia is a golden girl blessed with a loving family, and a beautiful home.

Yet they recognize something in each other which sets them apart from the crowd, and Mia comes to rely heavily on Lexi's steadfast friendship. Mia's beloved, and incredibly good-looking, twin brother Zach, finds life much less complicated than his sister. Jude thought she'd never have to worry about her son, that he'd always sail through life easily achieving whatever he, and his family, wanted and expected - but then he fell in love.

The summer they graduated is a time they will always remember, and one they could never forget. It is a summer of love, best friends, shared confidences and promises. Then one moment one night changes them all forever.

As hearts are broken, loyalties challenged and hopes dashed, the time has come to leave childhood behind and learn to face the future.
September - The Art of Racing in The Rain - Garth Stein
This heart-warming and inspirational tale follows Enzo, a loyal family dog, tells the story of his human family, how they nearly fell apart, and what he did to bring them back together. Enzo knows he is different from other dogs: he thinks and feels in nearly human ways. He has educated himself by watching extensive television, and by listening very closely to the words of his master, Denny Swift, an up-and-coming race car driver.
The Radleys - Matt Haig
August 3rd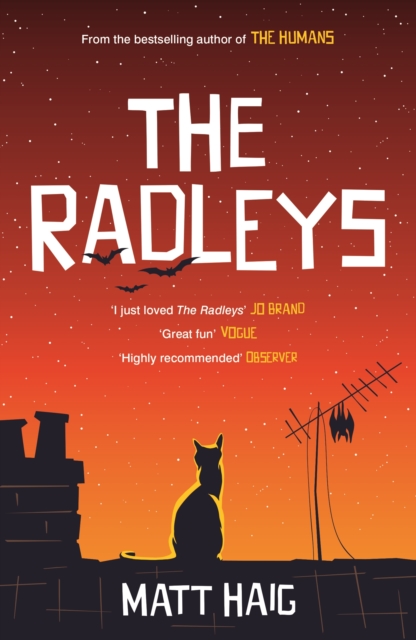 Life with the Radleys: Radio 4, dinner parties with the Bishopthorpe neighbours and self-denial. Loads of self-denial. But all hell is about to break loose.

When teenage daughter Clara gets attacked on the way home from a party, she and her brother Rowan finally discover why they can't sleep, can't eat a Thai salad without fear of asphyxiation and can't go outside unless they're smothered in Factor 50. 
The Cellist Of Sarajevo - Steven Galloway
3rd of August 

'A universal story, and a testimony to the struggle to find meaning, grace, and humanity, even amid the most unimaginable horrors.' Khaled Hosseini, author of The Kite RunnerSnipers in the hills overlook the shattered streets of Sarajevo. Knowing that the next bullet could strike at any moment, the ordinary men and women below strive to go about their daily lives as best they can. Kenan faces the agonizing dilemma of crossing the city to get water for his family.

Dragan, gripped by fear, does not know who among his friends he can trust. And Arrow, a young woman counter-sniper must push herself to the limits - of body and soul, fear and humanity. Told with immediacy, grace and harrowing emotional accuracy, The Cellist of Sarajevo shows how, when the everyday act of crossing the street can risk lives, the human spirit is revealed in all its fortitude - and frailty.

The Last Runaway - Tracy Chevalier 
Stone's Fall
This proved to be a long read - a tightly woven and densely layered book, part crime thriller, part historical novel.
Those of us who invested time and perseverance with the tiny print, found it well worth the investment. A cleverly written and richly detailed book, with a twist no-one saw coming. Some of us struggled with the relentless detail and large cast of characters.
In essence a book about power, money and manipulation. There wasn't much dithering with this one - a definite marmite book - Thumbs up for those who finished it, thumbs down who didn't.
The Road by Cormac McCarthy
 Stunningly bleak - or bleakly stunning?  'I hope they die soon' was a comment made by one of the group. Not nastily, but just because she didn't want them to 'suffer' anymore. A really interesting view was someone who had read it 8 or 9 years ago and thought it was amazing a 5* read and upon reading it again, still was taken by the writing and the storytelling, but wasn't as convinced about her rating of it now. I hadn't considered the allegory side of the tale with the need to deliver the "gift" and the fact that "man" and boy referred to everyone and not just 2 individuals. Someone else thought it wouldn't have worked had boy and man been named. The strange punctuation caused a little ripple in the discussion and we were none the wiser afterwards to be fair!
I think it's fair to say it was a mixed bag and its thumbs sideways rating was due to its Marmite nature rather than it being "meh"
A Visit From the Goon Squad - Jennifer Egan

Well this book received what might be described as a 'mixed reception' from our Friday Lunchtime Book Group. Some of us found the characters hard to engage with and not very likeable. Others found it a very satisfying read. Each new chapter brings in a different voice, time and location which disrupts the narrative flow, again making it hard to get into the flow of the book and its characters. Many of us felt the book could be read as a series of stand alone short stories, which is interesting as Egan originally wrote the first chapter as a short story. Not an easy read, but taking time to unravel the myriad of characters and their different stories gives a very rewarding read.
 The Extraordinary Journey of the Fakir who got Trapped in an IKEA Wardrobe - Roamain Peurtolas
KILLED AT THE WHIM OF A HAT by Colin Cotterill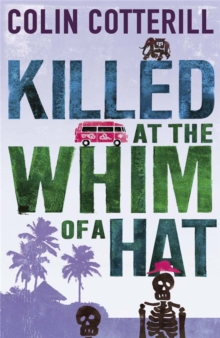 This funny, light and breezy crime story set in Thailand was very easy to read and buzzed along happily at good natured pace. Though some of us found the breezy style wore a little thin by the end of the book. Cotterill has lived in Thailand and writes very knowledgably about the people and customs. The range of interesting and cleverly drawn characters rendered the two crimes almost incidental to the real story line - that of main character crime reporter Jimm Jurree and her colourful family, the policemen, investigators and other villagers.
Overall this light and entertaining crime tale earned a thumbs up from all.
Green Dawn at St Endas by Tracey Iceton
MISTER PIP by Lloyd Jones
 I think this is the 1st book since all of our book groups started that I have really failed to enjoy, though fortunately I was in the minority! Indeed 1 member was up until 4am finishing it, partly because book group was looming but partly because they were desperate to find out what happened. One member said that it was a big help to find out that the author was a war correspondent in Papua New Guinea and she thought that much of what went on would have been based on things that he had seen! This led to a discussion about just how much of the book is likely to have some basis in truth and observed events.
Bits of it jarred with our readers and it seemed to end quite abruptly. Interestingly whilst reading the 1st chapter 1 or 2 thought the narrator was male.
Despite my lack of enjoyment reading the book (and I suspect some of that may have been due to reading bits early on whilst asleep!) I really enjoyed the discussion as ever and I felt better about it after the meeting.
Isobel couldn't find any new words this month but Jenny stepped up to the plate with MULATTO (offspring of a black and white parent, which is apparently quite widely used in American literature.
The Danish Girl by David Ebershoff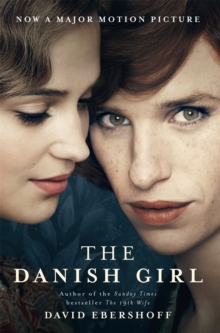 I felt a little happier about this book once I realised that the story was based on a real character, who was a fascinating person and a pioneer. The viws of the group were mixed, though not all had managed to finish. There was an interesting interweaving between the 2 main characters and in fatc Great was at least as complicated as Lili was! I think overall this was a thumbs sideways (but only really because of the film!)
Once again words have been added to our lexicon courtesy of Isobel, including GETAS which are japanese footwear and KILL DEER BIRDS which are plovers.
Everyone Lies by A. D. Garrett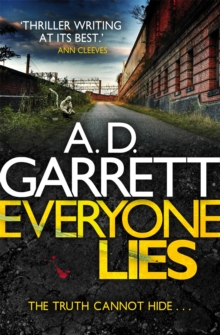 Quite violent in parts, but if you could get past those, the story was quite a good one. Someone said if you can get through the 1st couple of chapters then it became a compelling. I wasn't expecting a particularly positive response from the group as a whole but it was still a fascinating conversation, in part about the life of a detective and what the rest of their time is like when they aren't in the middle of an adrenalin fuelled case!
It was also interesting to note while discussing the level of violence that it is often female writers who tend to be more graphic than their male counterparts! The backstory was interesting, leading us to check whether this was the 1st in the series (it is) and the connection between the 2 main characters was a good plot point. Overall, enjoyed more than expected despite how dark it was.
As ever Isobel found a few new words! BINDLE, usually the bag on a hobo's stick, but in this case we thought a bag of drugs. GNOMIC - something pithy 
The Universe Versus Alex Woods by Gavin Extence
Alex, who was hit by a meteorite as a kid, suffers from epilepsy and bullying and from the fact that his mum is a single parent and a clairvoyant! This combination assists in his meeting with Mr Peterson and so embarks an unlikely friendship; a book group and road trip!
Funny and touching in equal measure, Gavin Extence manages again to take very interesting themes and make for a very readable book, which allowed plenty of discussion.
Gavin even did us the honour of extending Isobel's run for our "a new word in the book" slot. This month's was "QUERENT", which derives form Latin and means someone who seeks.
The works of Kurt Vonnegut received a passing mention, with some people having forgotten how bizarre his writing was.
Unanimously a hit with those at book group.
The Prince of Mist by Carlos Ruiz Zafon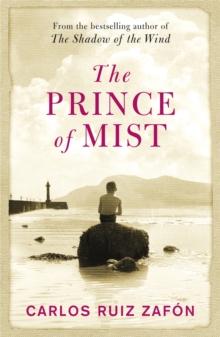 The group were impressed with the early chapters and how the translator kept the suspense. Zafon sets a very atmospheric scene and builds a lot of suspense. Plenty of the scenes genuinely creepy, especially when the younger sister is alone in the bedroom with the cat.
However….after the younger sister went into hospital and the parents were out of the way, the story seemed to tail off rather than buildon the creepiness.
There were parts that we either missed or didn't quite get and we wondered if the mix of Five go to the Beach with sandwiches and ginger beer followed by the scenes where the teenagers were exploring was a little tricky to get our heads around.

Once again we were glad the book had been picked for us, though quite pleased it was a short read.
Friday 7th April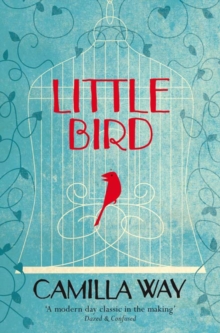 The general consensus at the end of the meeting was that this was the best book the group had read in the year that we have been meeting!
The other books we have reviewed since we started are: