Teen Readers - 
3pm Saturday May 11th 2019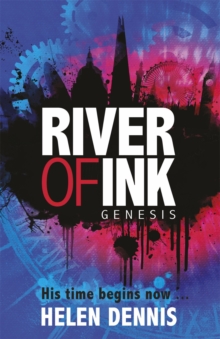 What if a teenage boy washed up on the banks of the River Thames, soaked to the skin and unable to explain who he is? What if the only clue to the boy's identity is a sketch he made of a strange symbol? Who would help him? Who would hunt him? Who is River Boy?
Young Bookworms -                                                                       
THIS DATE HAS CHANGED!!!!!
2pm Saturday May 4th 2019 
Author CHRIS CALLAGHAN will be joining us live by Skype to talk about his very funny book The Great Chocoplot.
It's the end of chocolate - forever! At least, until Jelly can solve the mystery of the great chocoplot ...

Determined to investigate, Jelly and her gran follow a trail of clues to a posh chocolate shop and its owner, the pompous Garibaldi Chocolati. Gari's suspiciously smug, despite his failing business and yucky chocolate. Is it really the chocopocalypse, or is there a chocoplot afoot?