Teen Readers - 
Saturday December 7th 2019 - TIME TO BE CONFIRMED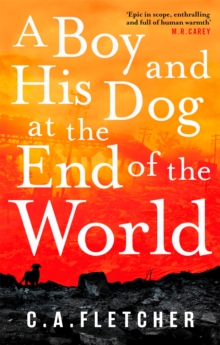 My name's Griz.

I've never been to school, I've never had friends, in my whole life I've not met enough people to play a game of football. My parents told me how crowded the world used to be, before all the people went away, but we were never lonely on our remote island. We had each other, and our dogs.
Then the thief came. He told stories of the deserted towns and cities beyond our horizons. I liked him - until I woke to find he had stolen my dog.
So I chased him out into the ruins of the world. I just want to get my dog back, but I found more than I ever imagined was possible. More about how the world ended. 
High Rise Readers (our new mid grade book group)                                                                   
Saturday December 7th 2019 TIME TO BE CONFIRMED  
During the Second World War, the Netherlands is still under Nazi control and any acts of resistance are punishable by death. But when sixteen-year-old Michiel is asked to take care of a wounded British Spitfire pilot he doesn't think twice. He joins the secret struggle against the Nazis, working every day to end the occupation and protect those in danger from it, knowing all the time that spies are everywhere and one loose word could cost him his life...

Winter in Wartime is a thrilling, powerful and inspiring adventure story, based on the author's own experiences as a child in Nazi-occupied Holland.
Young Bookworms
Saturday December 7th 2019 TIME TO BE CONFIRMED because GREG & CHRIS will be in the Shop!!!!!!!!!!
Not all heroes have superpowers. Don't believe us? Well Murph Cooper is living proof. Since becoming Kid Normal, he and the Super Zeroes have been catching baddies all over the place.

But being a hero is about to get a whole lot harder ... Far away in a top-secret prison, the world's most feared supervillain has broken a thirty year silence. His first words? 'Bring Kid Normal to me!'