Wednesday Evening -
7.00pm - 7th August 2019
THE WOMAN IN THE PHOTOGRAPH - By Stephanie Butland
An empowering, feminist and moving novel that will change the way you see the world.
1968 - Veronica Moon, a junior photographer for a local newspaper, is frustrated by her (male) colleagues' failure to take her seriously. And then she meets Leonie on the picket line of the Ford factory at Dagenham. So begins a tumultuous, passionate and intoxicating friendship.

Leonie is ahead of her time and fighting for women's equality with everything she has. She offers Veronica an exciting, free life at the dawn of a great change. Fifty years later, Leonie is gone, and Veronica leads a reclusive life.

Her groundbreaking career was cut short by one of the most famous photographs of the twentieth century. Now, that controversial picture hangs as the centrepiece of a new feminist exhibition curated by Leonie's niece. Long-repressed memories of Veronica's extraordinary life begin to stir.
Friday Lunchtime -


12.30pm - 12th July 2019
THE VISIBLE WORLD by Mark Slouka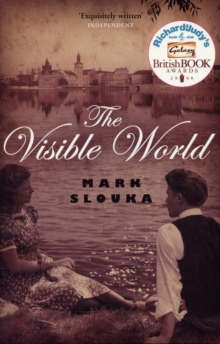 My mother knew a man during the war. Theirs was a love story, and like any good love story, it left blood on the floor and wreckage in its wake.'
As a boy growing up in New York, the narrator's parents' memories of their Czech homeland seem to belong to another world, as distant and unreal as the fairy tales his father tells him. It is only as an adult, when he makes his own journey to Prague, that he is finally able to piece together the truth of his parents' past: what they did, whom his mother loved, and why they were never able to forget.