Wednesday Evening -
7.00pm - 16th October 2019
FOE - Iain Reid
Long-married couple Junior and Henrietta live a quiet, solitary life on their farm, where they work at the local feed mill and raise chickens. Their lives are simple, straightforward, uncomplicated.

Until everything you think you know collapses. Until the day a stranger arrives at their door with alarming news: Junior has been chosen to take an extraordinary journey, a journey across both time and distance, while Hen remains at home. Junior will be gone for years.

But Hen won't be left alone. Who can you trust if you can't even trust yourself? As the time for his departure draws nearer, Junior finds himself questioning everything about his life - even whether it's really his life at all. An eerily entrancing page-turner, Foe churns with unease and suspense from the first words to its shocking finale.
Our Facebook virtual bookgroup will host an on-line discussion on this book from 17th October - why not join in? https://www.facebook.com/groups/364079261155991/?source_id=981206131954141
you can order a copy of this month's book here
Friday Lunchtime -


1.00pm - 11th October 2019
THE BOYS IN THE BOAT - Daniel James Brown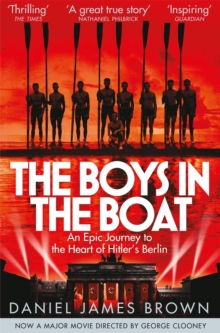 Shortlisted for the William Hill Sports Book of the Year, this is the bestselling story about a rowing team's quest for Olympic gold in Nazi Germany. Cast aside by his family at an early age, abandoned and left to fend for himself in the woods of Washington State, young Joe Rantz turns to rowing as a way of escaping his past. What follows is an extraordinary journey, as Joe and eight other working-class boys exchange the sweat and dust of life in 1930s America for the promise of glory at the heart of Hitler's Berlin..