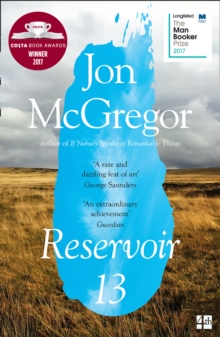 From the award-winning author of If Nobody Speaks of Remarkable Things, Reservoir 13 tells the story of many lives haunted by one family's loss. Midwinter in the early years of this century, a teenage girl on holiday has gone missing in the hills at the heart of England. The villagers are called up to join the search, but there is work that must still be done: cows milked, fences repaired, stone cut, pints poured, beds made, sermons written, a pantomime rehearsed.
The Road is the astonishing post-apocalyptic novel by Cormac McCarthy, and winner of the Pulitzer Prize.A father and his young son walk alone through burned America, heading slowly for the coast.
Nothing moves in the ravaged landscape save the ash on the wind. They have nothing but a pistol to defend themselves against the men who stalk the road, the clothes they are wearing, a cart of scavenged food - and each other.