Wednesday Evening -
7.00pm - 18th March 2020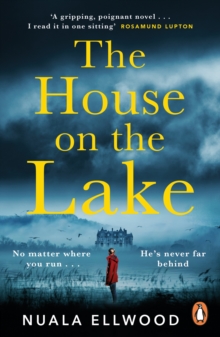 Lisa needs to disappear and her friend's rambling old home in the wilds of Yorkshire seems like the perfect place. It's miles away from the closest town, and no one there knows her or her little boy, Joe.

But when a woman from the local village comes to visit them, Lisa realizes that she and Joe aren't as safe as she thought. What secrets have Rowan Isle House - and her friend - kept hidden all these years?And what will Lisa have to do to survive, when her past finally catches up with her?
If you want to join in the fun you can buy the book here.
Friday Lunchtime -


1.00pm - 22nd February 2020
Clover Quinn was a surprise. She used to imagine she was the good kind, now she's not sure. She'd like to ask Dad about it, but growing up in the saddest chapter of someone else's story is difficult.

She tries not to skate on the thin ice of his memories. Darren has done his best. He's studied his daughter like a seismologist on the lookout for waves and surrounded her with everything she might want - everything he can think of, at least - to be happy.

What Clover wants is answers. This summer, she thinks she can find them in the second bedroom, which is full of her mother's belongings. Volume isn't important, what she is looking for is essence; the undiluted bits: a collection of things that will tell the full story of her mother, her father and who she is going to be.

But what you find depends on what you're searching for.