*|MC_PREVIEW_TEXT|*
Autumn Excitement Heads this way!
22nd September - DRAKE - The Bookshop will be 2!
23rd September - Stockton & Darlington Railway 192nd Birthday Market. We will be in the marquee on the High Street with special train related storytimes throughout the day.
28th September - National Poetry Day. To celebrate this we have arranged for 3 local poets to come along to the shop in the evening and do some readings. Tickets are FREE and there will be nibbles and refreshments, but please book your tickets in advance. For more details, watch this space or call into the shop and ask.
7th October - What a day we have lined up!
Bookshop Day, Our 2nd birthday party and Nuala Ellwood will be joining us for a Q&A session and book signing.
This year's Bookshop Day (the weekend celebration of the launch of the books for Christmas) will see lots of competitions in the shop and bargains; free tote bags with purchases; and the chance to buy this year's exclusive bag designed by Orla Kiely (see below).
At the same time we will be having our 2nd birthday party with games and activities for young and old alike.
my two penneth on the world of heavy discounting
Musings on the discounting of books.
Although new to the retail side of the book trade I have been a lover of books for more than 40 years, from the days of my local bookshop in Scarborough, Hardings, to the advent of shelves full of books in supermarkets.
Since we opened the shop it has baffled me the whole situation of books being discounted heavily on day 1 of their release. Where else can you find a flagship product at 50% off upon its release (if ever!)? What does that say about the perceived value of the printed word and indirectly education (we all learn something from ANY book we read)?
I will hold my hand up and admit I have bought books from (insert supermarket chain here) but would like to defend that by saying that for at least the last 8 years we had no local bookshop to be able to support. I understand the lure of the cheap paperback, indeed we have customers who have admitted that they have bought the odd "3 for a fiver" selection, but they were paperbacks and were usually bought as catch-up reads ready for the next/final in a series, or books that were then passed on rather than kept. Honestly, I kind of get that, in much the same way I get the wonderfully fickle nature of book lovers who, while they may have their favourite bookshop that they like to support, still can't walk past a bookshop when away or in a new town. I do love the fact that some of them feel a little bit guilty! Heavens knows it was the same with me and the only reason I don't buy these days is I own a shop! (Does that mean I am being hypocritical because I'm getting it cheaper... discuss!)
However, the idea of taking the biggest product(s) of the year and being able to let everyone have it for less than most of the industry can buy it for, on the day of its release, is totally and utterly preposterous. Not only does it make little to no business sense in the long-term (unless we have taken the turn down which Double Glazing and sofas have gone and have never any intention of selling anything for the price it is advertised at), it doesn't make sense to alienate and price out of the market 800 retail outlets!
Summer Reads for the Children
Summer Double Daisy – Kes Gray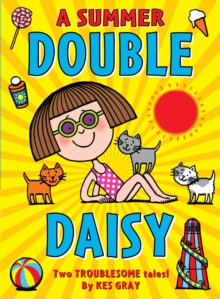 Two fantastic Daisy reads in one!
Daisy and the Trouble with Kittens and Daisy and the Trouble with Coconuts.
The Boy, the Bird and the Coffin Maker – Matilda Woods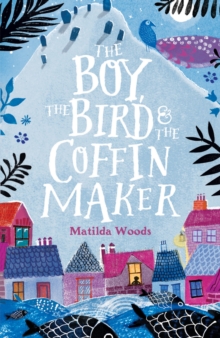 The coffin maker – Alberto, lives by himself in a town called Allora – he likes his quiet life…. Until one day a mysterious boy, Tito, and his magical bird arrive in town.
Fleeing from danger but suspicious of kindness can Tito and his bird be sheltered from the Town's prying eyes and the shadow of their past?
All the Things That Could go Wrong – Stewart Foster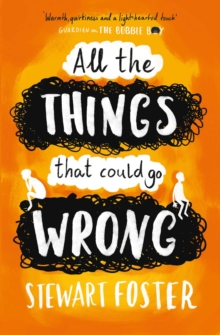 There are two sides to every story:- Dan is angry. Alex is struggling.
Two enemies stuck together for the whole of the school holidays – what could possible go wrong?!
A story told from the side of both the bully and the bullied.
Going away? Time off? Found a quiet part of the house/office away from the kids/colleagues? Need a book suggestion or 2?
LOOK NO FURTHER...
The Portrait – Antoine Laurain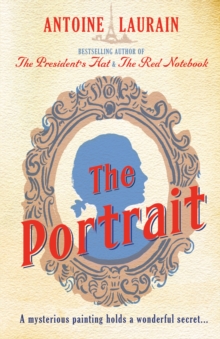 We knew summer holidays were just around the corner when the latest book from Antoine Lauraine arrived in the shop. The Portrait was actually Lauraine's debut novel, but this is the first time it has been published in English.
In this elegantly-written modern fable, an antique collector unearths the find of a lifetime: an eighteenth-century portrait of a man who looks uncannily like him.
Together with his other three novels; The President's Hat and The Red Notebook, and French Rhapsody these lovely little novels are the perfect size for slipping into your holiday bag.
Lost for Words – Stephanie Butland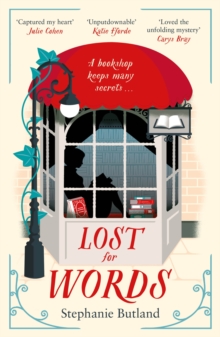 Loveday Caradew prefers books to people, she is the owner of a wonderfully spiky temperament, and a heart-breaking past.
The bookshop she works provides a refuge from a past she'd rather forget, but everything is about to change for Loveday - someone knows all about her life and she can't keep everything a secret any longer…
SIGNED COPIES AVAILABLE IN THE SHOP.
Date with Death – Julia Chapman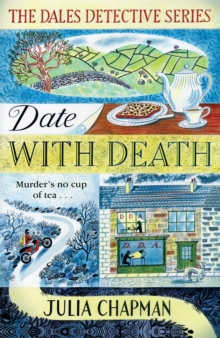 The first instalment in the new Dales Detective series
Disgraced detective Samson O'Brien dismissed from the police force returns to his home town and sets up a detective agency whilst trying to clear his name. But his return is met with distrust by the locals – who see him as trouble. A classic whodunit riddled with dry Yorkshire wit.
SIGNED COPIES AVAILABLE IN THE SHOP.
The Couple Next Door – Shari Lapena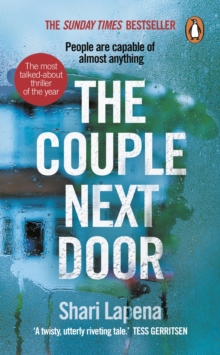 This summer's crime thriller must-read.
A riveting tale with a clever array of motives and suspects – shocking revelations will keep you turning the pages and you will not see the twists coming.
Need something to get your teeth into? Try some of these for size...