Paper-back round-up
There is a whole range of fantastic paper-backs out this month - here's a round up of some of the most eagerly awaited...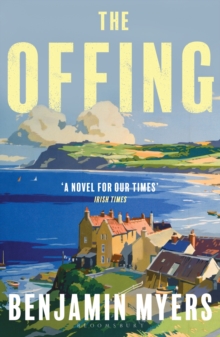 The Offing - by Benjamin Myers
With a fabulous new jacket for the paperback edition this is one of Mel's favourite reads of last year - Myers has such a vivid and poetic writing style...
One summer following the Second World War, Robert Appleyard sets out on foot from his Durham village. Sixteen and the son of a coal miner, he makes his way across the northern countryside until he reaches the former smuggling village of Robin Hood's Bay.

There he meets Dulcie, an eccentric, worldly, older woman who lives in a ramshackle cottage facing out to sea. Staying with Dulcie, Robert's life opens into one of rich food, sea-swimming, sunburn and poetry. The two come from different worlds, yet as the summer months pass, they form an unlikely friendship that will profoundly alter their futures.

Girl. Woman, Other by Bernadine Evaristo
A worthy Booker Prize winner, and in our opinion worthy of a stand alone win. Do not be put off by the lack of punctuation and poem-like type setting, this is a very accessible read with a flowing, conversational rhythm.
This is Britain as you've never read it. This is Britain as it has never been told. From Newcastle to Cornwall, from the birth of the twentieth century to the teens of the twenty-first, Girl Woman Other follows a cast of twelve characters on their personal journeys through this country and the last hundred years.
They're each looking for something - a shared past, an unexpected future, a place to call home, somewhere to fit in, a lover, a missed mother, a lost father, even just a touch of hope . . . 
The Doll Factory By Elizabeth Macneal
A dark delight of a Victorian thriller with one of the creepiest bad guy character's I've read for quite some time.
London. 1850. On a crowded street, the dollmaker Iris Whittle meets the artist Louis Frost.

Louis is a Pre-Raphaelite painter who yearns to have his work displayed in the Royal Academy, and he is desperate for Iris to be his model. Iris agrees, on the condition that he teaches her to paint. Dreaming of freedom, Iris throws herself into this new life of art and love, unaware that she has caught the eye of a second man.

Silas Reed is a curiosity collector, enchanted by the strange and beautiful. After seeing Iris at the site of the Great Exhibition, he finds he cannot forget her. As Iris's world expands, Silas's obsession grows.

It is only a matter of time before they meet again . . .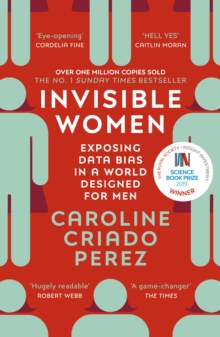 Invisible Women by Caroline Criado Perez
A woman in a car accident is 47% more likely to be injured than a man. This is because the standard crash test dummies used to design and test car safety mechanism are created using male dimensions. 
Caroline Criado Perez brings together for the first time an impressive range of case studies, stories and new research from across the world that illustrate the hidden ways in which women are forgotten, and the profound impact this has on us all. Discover the shocking gender bias that affects our everyday lives.  Invisible Women reveals how in a world built for and by men we are systematically ignoring half of the population, often with disastrous consequences.
---
The Mirror and the Light - Hilary Mantel
'Your whole life depends on the next beat of Henry's Heart'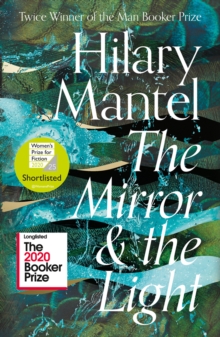 Preorder the long-awaited sequel to Wolf Hall and Bring Up the Bodies, the stunning conclusion to Hilary Mantel's Man Booker Prize-winning Wolf Hall trilogy. 'If you cannot speak truth at a beheading, when can you speak it?' England, May 1536. Anne Boleyn is dead, decapitated in the space of a heartbeat by a hired French executioner.

As her remains are bundled into oblivion, Thomas Cromwell breakfasts with the victors. The blacksmith's son from Putney emerges from the spring's bloodbath to continue his climb to power and wealth, while his formidable master, Henry VIII, settles to short-lived happiness with his third queen, Jane Seymour. Cromwell is a man with only his wits to rely on; he has no great family to back him, no private army.

Despite rebellion at home, traitors plotting abroad and the threat of invasion testing Henry's regime to breaking point, Cromwell's robust imagination sees a new country in the mirror of the future. But can a nation, or a person, shed the past like a skin? Do the dead continually unbury themselves? What will you do, the Spanish ambassador asks Cromwell, when the king turns on you, as sooner or later he turns on everyone close to him? With The Mirror and the Light, Hilary Mantel brings to a triumphant close the trilogy she began with Wolf Hall and Bring Up the Bodies. She traces the final years of Thomas Cromwell, the boy from nowhere who climbs to the heights of power, offering a defining portrait of predator and prey, of a ferocious contest between present and past, between royal will and a common man's vision: of a modern nation making itself through conflict, passion and courage.
We have EXCLUSIVE INDEPENDENT BOOKSHOP LIMITED EDITIONS available in the sop and a limited number of signed copies available while stocks last and on a strict first come first served basis.
---
A Thousand Moons - Sebastian Barry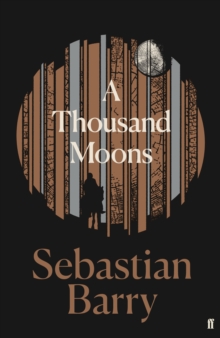 Following on from Barry's prize winning novel Days Without End we now follow the story of Winona, the young Lakota orphan adopted by former soldiers Thomas McNulty and John Cole. Living with Thomas and John on the farm they work in 1870s Tennessee, she is educated and loved, forging a life for herself beyond the violence and dispossession of her past.

But the fragile harmony of her unlikely family unit, in the aftermath of the Civil War, is soon threatened by a further traumatic event, one which Winona struggles to confront, let alone understand. Told in Sebastian Barry's rare and masterly prose, A Thousand Moons is a powerful, moving study of one woman's journey, of her determination to write her own future, and of the enduring human capacity for love.
You can pre-order your copy here and secure a signed copy - signed copies are limited are on a strictly first come first served basis.